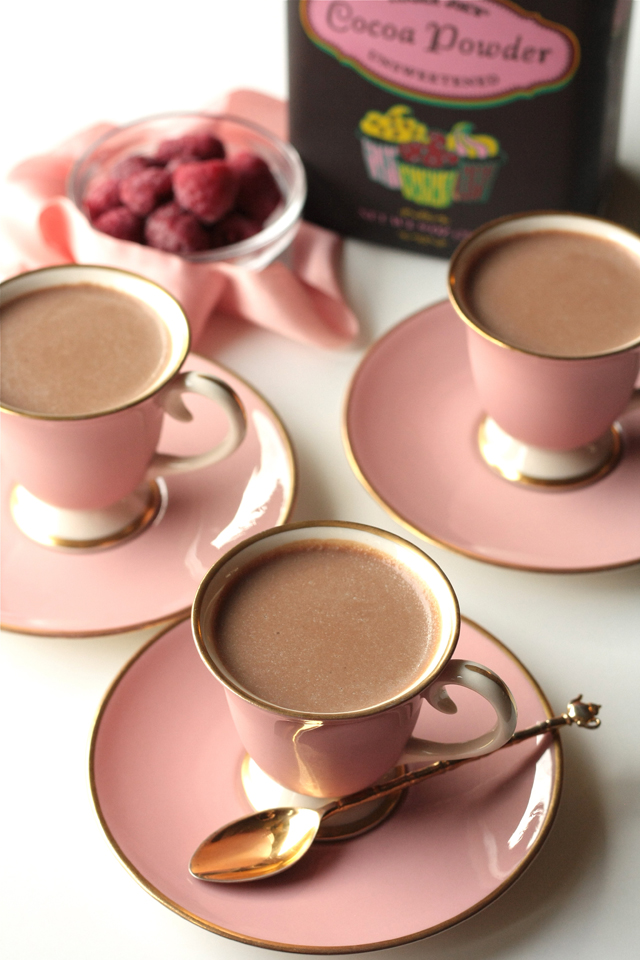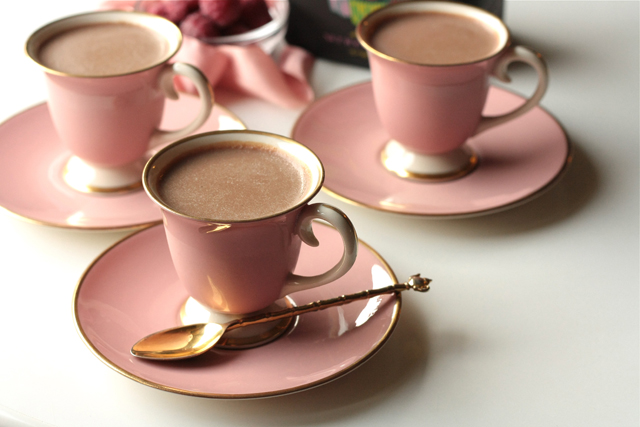 Haha friends this is a total blogger confession moment.  Here's the deal.  During Christmas time I made this amazing hot chocolate.  I accidentally left some out all night and the next day it was this decadent mousse.  So I thought, "Yay a happy accident I can use as a recipe on my blog."
I measured everything out and mixed it all together and stuck it in these cute little tea cups my Yia yia gave me and left them in the fridge to become mousse.  The next day I eagerly checked them and lo and behold it was like thick hot chocolate.  Hmmmm not what I was expecting. Trying to be optimistic I figured it was just the wrong type of coconut milk so I tried again.  And I failed again.  Then I realized I should try using coconut cream because surely that should work.  I ran to the store and bought a really over priced can of coconut cream and tried a third time because "they" say third time is a charm.  Nope, nada, ain't happenin'.  Talk about a comedy of errors!  First it was hot chocolate and then it was a really runny pudding of sorts and the third time a slightly less soupy pudding.
So if you want to try some hot chocolate and NOT mousse here's how to accomplish that:
1 can coconut cream/milk
1/4 cup coco powder
2 tablespoons honey
Put half the coconut cream in a bowl and the other half in a sauce pan on low heat.  Next mix in the coco powder with the cold coconut cream until well blended.  Then gradually add to the warming coconut cream in the pan.  Once that is whisked in stir in the honey until dissolved.  Put into some cute cups and enjoy!
Also don't worry….all that chocolate pudding/hot chocolate/whatever these three ingredients make hasn't gone to waste.  Just to my waist. 😉  We're happily eating way too much chocolate over here!  Everyone that has tried it likes it even if we're not quite sure what to call it!  Maybe I should leave it out next time?  Have you ever had any cookie comedies?  I'd love to hear about them in the comments below!