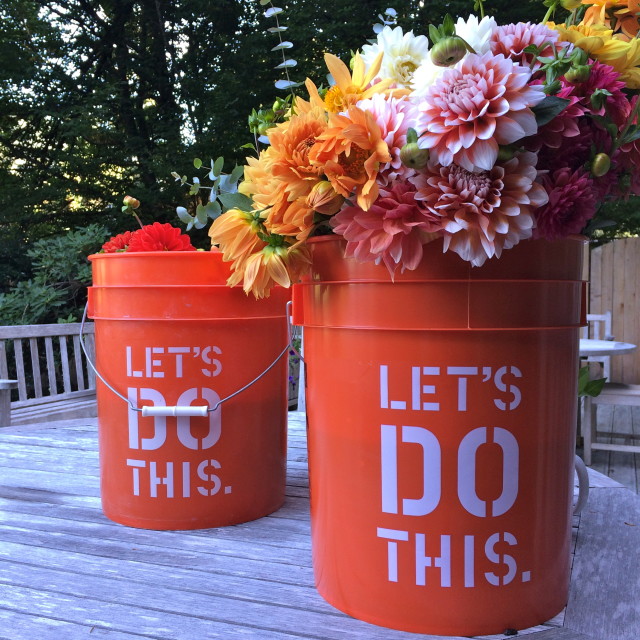 When the time actually comes for you to write something you've been waiting years for it's as if the moment renders you speechless because it's finally arrived. That's how I feel right now, speechless or else a torrent of words. On Monday I received the email I'd hoped for since 2012. Lately it was the email I thought I might never receive.
I've heard it said that good things come to those who wait. Sometimes the waiting seems so long though that you begin to doubt. That's where I've been the last few months. You see when I set out to raise money for orphaned children in India I clearly knew God had whispered into my heart a nice round sum of $50,000. Even though I didn't raise that amount in the 100 days I had set I still knew it was what I had been told. Continuing on after the dress project seemed like the right thing to do. Then at the end of 2011 I got word that we had surpassed that goal. It was a miracle only God could have done. I was awed. So many generous, supportive people have given to change hundreds of children's lives. I can never thank all of you enough for that.
After that I just kept raising the goal and when a friend said to put the new goal at $100K I decided there was no reason not to. But I never really prayed about it and recently three years after setting a new goal I began to wonder if it was really just my goal or if it was the Lord's. I'm learning lately that sometimes something that is a good thing in and of itself still isn't meant for me. These last two months I asked the question my heart didn't want to ask. I asked, "Lord, is this $100K your goal or was that my goal that you never intended for me?" And you know what? I began to think that it was time to stop fundraising. It was brutal for me to consider.
I'm a pretty determined person and when I say I'm going to do something I really try to follow through. Knowing I might not finish was hard and felt like a failure. Honestly I was so weary and I felt guilty for that. Those children in India have my heart but the funds just weren't coming in. There were no new ideas popping into my head. Yet all I can think is, "Just because people stop donating doesn't mean those children still don't need help."
And then Monday came. I opened my email and there was one of the best emails that has ever landed in my inbox. In short it said that my new total of funds raised was $99,919.82. It didn't come in the way I thought it would but it was there. I jumped up with my heart in my throat trying to tell my mom. My hands took on a life of their own and I bounced up and down as emotion welled up inside of me.
I'm here today telling you this because I want you to know Jesus does miracles. Jesus takes a few loaves and fishes and feeds the multitudes. He takes a lot of donations from people all over the world and uses it as a means to change lives, souls that have value. When I think about how he has used so many of you to help my 545 kiddos in India I'm stunned and incredibly grateful.
You've helped little girls who might have been trafficked into the sex trade now have a safe home and a future outside of being a child bride. You've helped little boys who would have been slaves in brick kilns get an education so that they can become doctors, teachers, engineers, or whatever they want to dream of now.
Please stop for a minute and realize the impact one life can have. Think about someone like Mother Teresa, a president, an author… Someday one of those children you gave money to may become someone like that. Or maybe 545 children will and they will help change the world for good. I know they already are.
There are just a few things I want to leave you with:
THANK YOU.
I love "my" children in India,
I love Jesus and most importantly:
May God receive all the glory for he alone has accomplished this.
Oh and one more thing? Who is going to help push us over the $100K goal?! Only 80 dollars to go! WOW!  You can donate here.

"The LORD has done great things for us; we are glad." Psalms 126:3