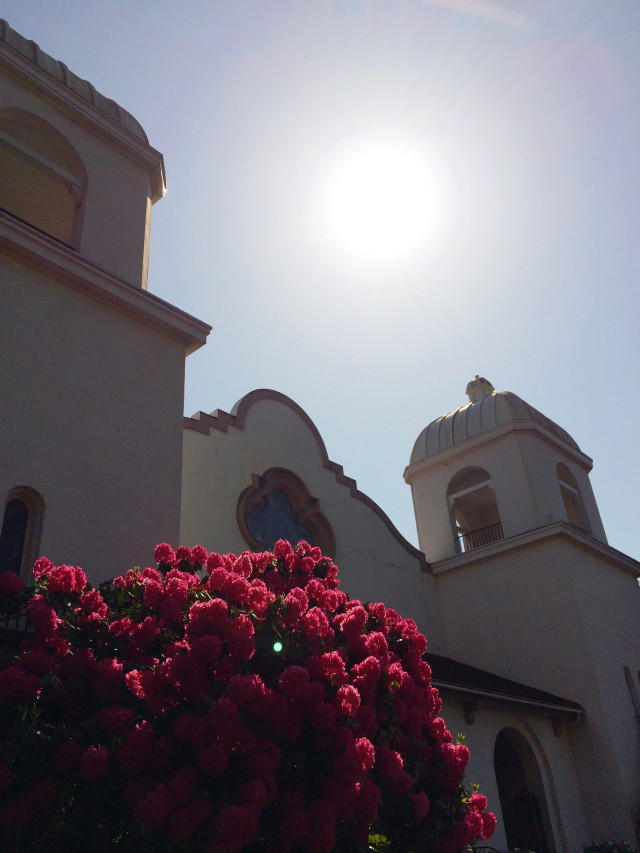 Hello friends! Today I would just like to offer you a bit of encouragement in your week.  Lately I've been walking through some deep valleys but that doesn't mean it is bad.  In fact it is the opposite.  It's hard but it's refining.  The dross of my life is getting removed by the grace of God and that's exciting!  It's exciting because he's making me more like him.  More trusting, more patient, more caring…  Sometimes it feels like my limbs and especially my heart are getting hacked at.  I've even cried out like the psalmist "My flesh and my heart may fail, but God is the strength of my heart and my portion forever." (Psalms 73:26)  Yet here's the thing…I want to be pure gold and that takes going through the fire.
Over the weekend as I sat with a beautiful group of women for a bible study and took a walk with a dear friend we discussed how it's so easy to believe lies.  They can come rapid fire and unless we lean into the truth it's going to be hard to not get wounded.  I don't know what lies you're believing or what things you're wrestling against but I pray this quote will encourage your heart. "Thank you that I can throw the full weight of my anxieties on You, for I am your personal concern." (Ruth Myers)
We are God's personal concern! How amazing is that?  In the midst of your storm and struggle God hasn't forgotten you.  He's the same amazing God that stilled the storm with a word and kept Daniel from being eaten by lions.  He's still the God who healed blind men and made a city's walls fall down with a great shout.  He sees you, he knows you, he hasn't forgotten you.
Friends, let's stop believing the lies today and start preaching the gospel to ourselves.  Let's remember how he's been faithful because he's the same God yesterday, today, and forever.  The victory has already been won!  You don't have to let the arrows pierce you anymore.  "For I am sure that neither death nor life, nor angels nor rulers, nor things present nor things to come, nor powers, nor height nor depth, nor anything else in all creation, will be able to separate us from the love of God in Christ Jesus our Lord." (Romans 8:38-39)  You're loved.  If you believe that then I think you'll be a force to be reckoned with!