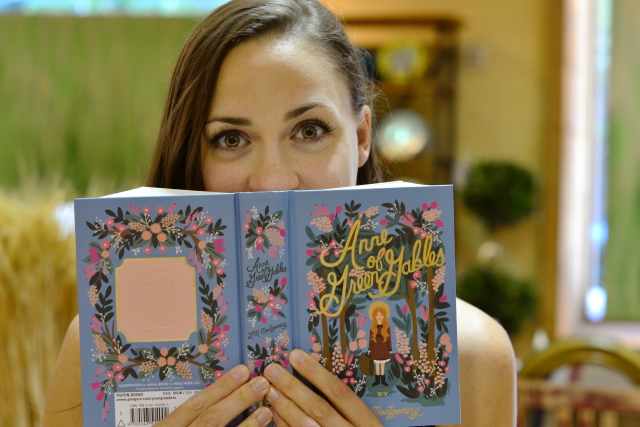 Lately I've been reading up a storm.  My library card is getting used like crazy.  So today I wanted to share some of the quotes I've been gathering (also a few quotes that I've just found around).  The quotes don't have a theme and neither do the books I've been reading.
"I don't seem to be telling you anything but a mess of words, I am so full of such a mess of crowding emotions; I want to talk and talk and talk myself into coherence.  But, anyway, I stood alone in the winter twilight, and I took a deep breath of clear cold air, and I felt beautifully, wonderfully, electrically free; and then I ran and leaped and skipped down the hill and across the pastures toward our iron confines, and I sang to myself."  From the book: Dear Enemy
"Happiness, not in another place but in this place.  Not for another hour, but this hour." ~ Walt Whitman
"Hang in there.  It is astonishing how short a time it can take for very wonderful things to happen."  Frances Hodgson Burnett
"If you're wondering what happens if you attach your self-worth to your art or your product and people love it, let me answer that from personal and professional experience.  You're in even deeper trouble.  Everything shame needs to hijack and control your life is in place.  You've handed over your self-worth to what people think.  It's panned out a couple of times, but now it feels a lot like Hotel California: you can check in, but you can never leave.  You're officially a prisoner of 'pleasing, performing, and perfecting.'" From the book: Daring Greatly
"As children we found ways to protect ourselves from vulnerability, from being hurt, diminished, and disappointed.  We put on armor; we used our thoughts, emotions, and behaviors as weapons; and we learned how to make ourselves scarce, even to disappear.  Now as adults we realize that to live with courage, purpose, and connection– to be the person whom we long to be–we must again be vulnerable.  We must take off the armor, put down the weapons, show up, and let ourselves be seen." From the book: Daring Greatly
"It's not hard to decide what you want your life to be about.  What's hard, she said, is figuring out what you're willing to give up in order to do the things you really care about."  Shauna Niequist
"Because when you are imagining, you might as well imagine something worth while." L. M. Montgomery
"He had a way with children and knew how to keep them on their toes.  He had a respect for them, too, and didn't mind showing it." From the book: Cheaper by the Dozen
"Too often we underestimate the power of a touch, a smile, a kind word, a listening ear, an honest compliment, or the smallest act of caring, all of which have the potential to turn a life around." Leo Buscaglia
"It wasn't until later God broke through. I realized that relationship with him is not a moral code or a religious performance. It is not a list of rules or a tap dance. It's more like Argentine tango. It's wild, free, and alive. And it invades our personal space." From the book: Fatherless Generation
Also Happy 6th Birthday to the sweetest niece ever! I love you my Lala girl! xoxo
Oh and one more thing.  We are quickly approaching #GivingTuesday so save some money this year in all your spending and give it to children in need on December 2nd! It's the best way to get into the holiday spirit!
(Photo credit: Rachel Coker)