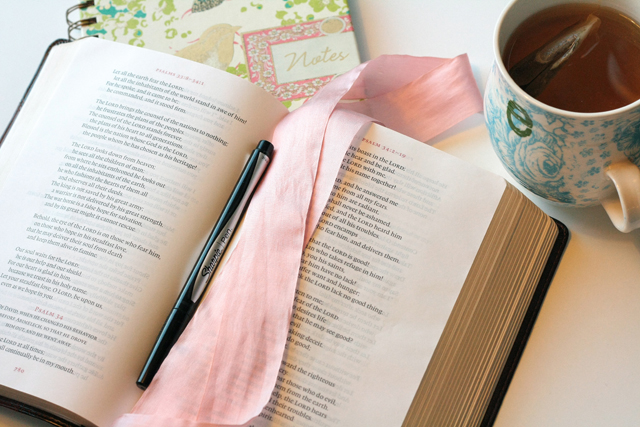 It's that time of the year when people make goals and plans like it's the only time of the year they can (just so we're clear you can set goals and make plans anytime).  Whether you love setting goals or you're over it I think the important thing to consider is God's plan.  We rush about trying to figure it all out on our own when there already is a grand plan.  So before you rush off to make grand plans for this year here are some things to consider.
1.  "The counsel of the LORD stands forever, the plans of his heart to all generations." (Psalm 33:11 ESV)
God is working and accomplishing his plan and sometimes it takes time.  Don't be discouraged if something you've been working towards or praying about isn't happening right away.  Many times God's timing is different than ours.
2.  "The heart of man plans his way, but the LORD establishes his steps." (Proverbs 16:9 ESV)
Make a plan but then turn it over to the Lord.  There is also freedom in knowing that God is the one who makes our path sure when we rely on him.  God is going to get you where you need to be.  You're not going to somehow miss it as you rely on him.
3.  "The plans of the diligent lead surely to abundance, but everyone who is hasty comes only to poverty." (Proverbs 21:5 ESV)
Having a plan is important to the Lord. If you're always thinking about where you want to be but never taking action steps all you really have is a fantasy and not a true dream.  A dream requires you get your rear into gear and be proactive.  Most likely someone isn't going to make you accomplish anything.  You get to do that.
4.  "O Lord, you are my God; I will exalt you; I will praise your name, for you have done wonderful things, plans formed of old, faithful and sure." (Isaiah 25:1 ESV)
Praise God for what he is already done and the new desires he's placed in your heart.  Praise him just for who he is.  Ultimately God's plan is to show his glory by making his name known in all the earth as the Light for the nations and peace for our hearts.  When you're considering your plans take time to schedule in time to enjoy the Lord more.  Being with him is the most worthwhile thing you can do.  Out of that you'll have everything you need to accomplish the tasks and dreams ahead of you.
So when you're considering whether or not to make exercise a goal, how to eat nutritiously, what clothes to purge, or how to be more patient consider why you're making the changes you're making and know that it is important but ultimately we can rest knowing that God works through us and he will accomplish what is best.  How exciting that we get to partner with him!