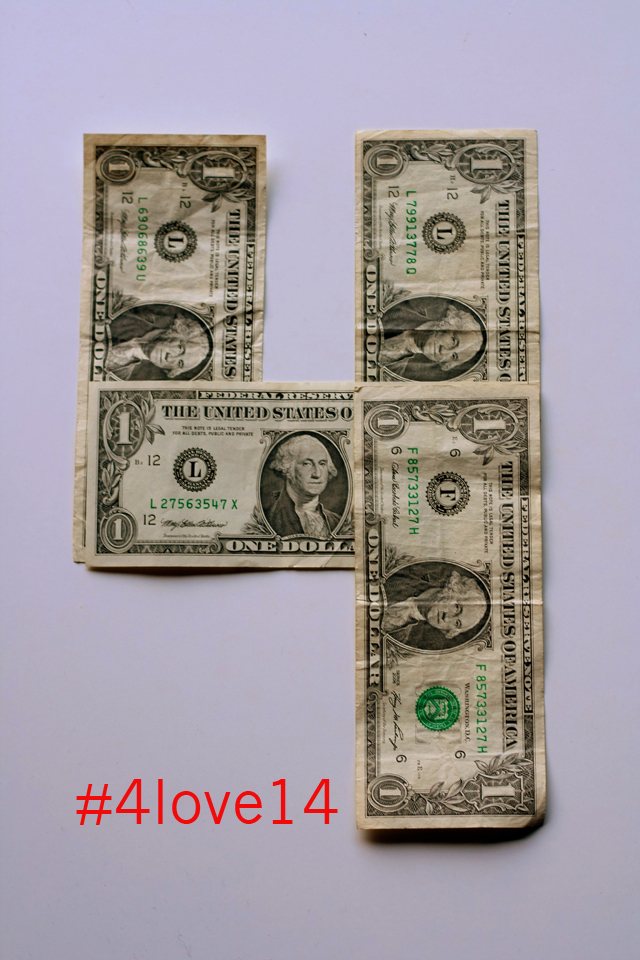 Unless you live under a rock you're probably aware that Valentine's Day is right around the corner because every store is filled with garish displays of red, pink, and heart shaped everything.
You may find it strange that I actually enjoy this day even though I am single but I do! I think love should be celebrated every day and in lots of different ways. True, commercialism has tried to lure us into seeing this one day in a particular way but we don't have to conform.

Show a little love for big change
In case you were looking for a way to spread a little L.O.V.E. this season then I have just the thing for you! So here's my idea. I'm donating just four dollars to spread some love to orphaned children who need to know that they are valuable. I think everyone has $4 dollars to spare right? If not go hunt down the loose change in your house/couch/dryer. Let's show some L.O.V.E. (little offerings, very effective) this month! If we all gave just a little, we can make big changes in the lives of those in need. And Valentine's Day is the perfect excuse to do just that!
Let's do this together
To make it extra fun, and hopefully inspire others to join us, please tweet, fb, or instagram a picture of your four dollars or a picture of a heart with the hashtag #4love14 so that we can do this together. It's really that easy! Just donate to help the sweet orphaned kiddos in India by clicking on the red Give Now button on the sidebar or here and then let's see the L.O.V.E (little offerings, very effective) spread!
Getting your friends to join you will make this month that much sweeter! Who said Valentine's Day is just for couples?! We can always spread love and hope wherever we go and the simple acts are often times the most profound. Here are some love quotes to inspire you!
 "Love begins at home, and it is not how much we do…but how much love we put in that action." Mother Teresa
 "Love is always bestowed as a gift-freely, willingly, and without expectation. We don't love to be loved; we love to love." Leo Buscaglia