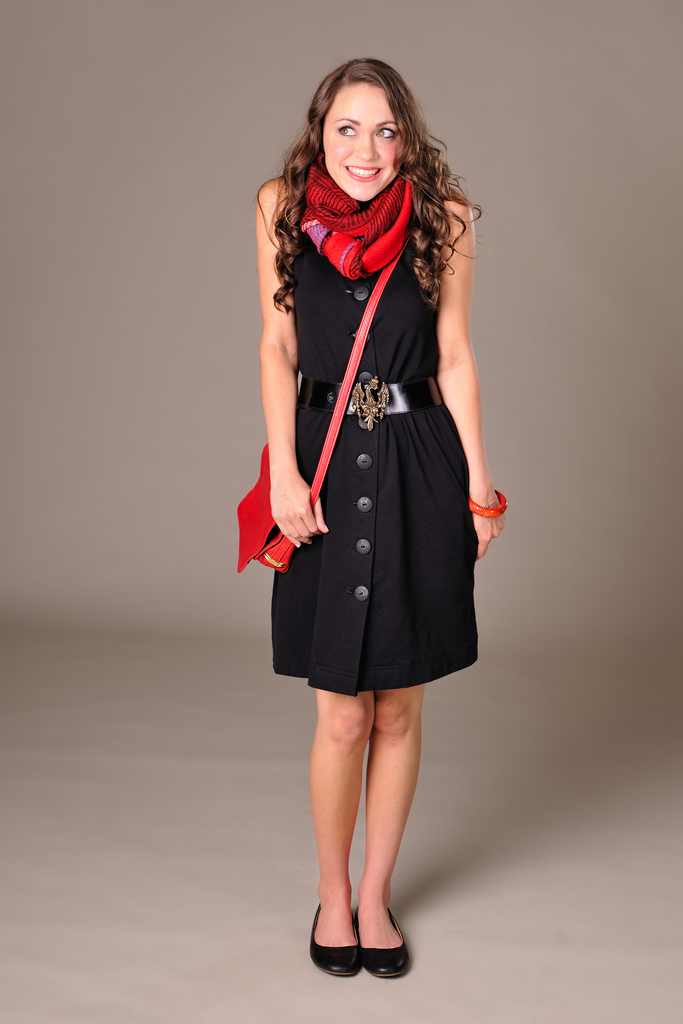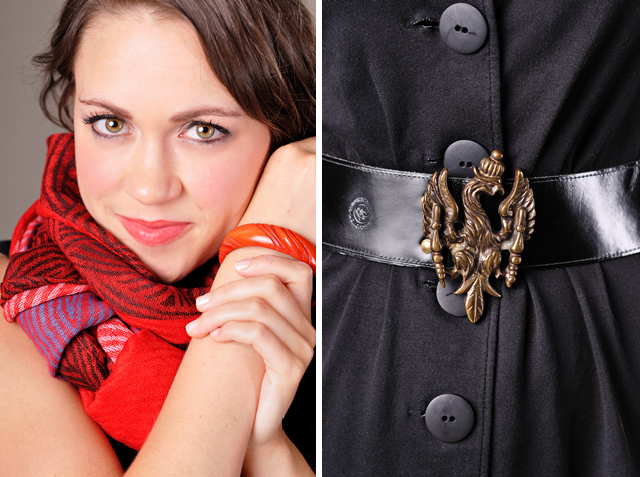 O.K. randomness coming your way!  The name IS miss.elaini.ous after all. 😉  After yesterdays post my mom reminded me that I had a similar photo from when I was 8 buried somewhere.  I can't seem to find the "cute" one but here is one from that dress up session. 🙂  Seems like things come full circle sometimes!
In other news this is an exciting weekend for me because my cousins are coming into town AND I am going to have something fun to bring you in the next few days.  (Any guesses?) Of course some dorkiness too…because that's just who I am!
Today's outfit is special because one of my amazing readers Caitlyn, from across the country, shipped me a few items and this fun belt and fabulous scarf are two of them. 😀 Thank you!
Can you believe that there are only 38 days left?!
I wanted to show you some of the pics from a home in India that is part of Warm Blankets.  Isn't that neat?  If we could be transported there (this is where super powers would come in REALLY handy) then this is what we would see.  A nice home for the homeless orphaned children.  Beds in place of a dirt street.  Food to satisfy previously hungry bellies.  That's who you are giving to. 😀  It makes a difference.  YOU are making a difference.  Please give $5 dollars today.  That is enough to feed an orphan for a month.  Woah! That is 90 meals!!!
{Top 2 Photos by: Jenn Lynn Images}
{Last 2 photos: Warm Blankets}
{Scarf and belt donated by Caitlyn}