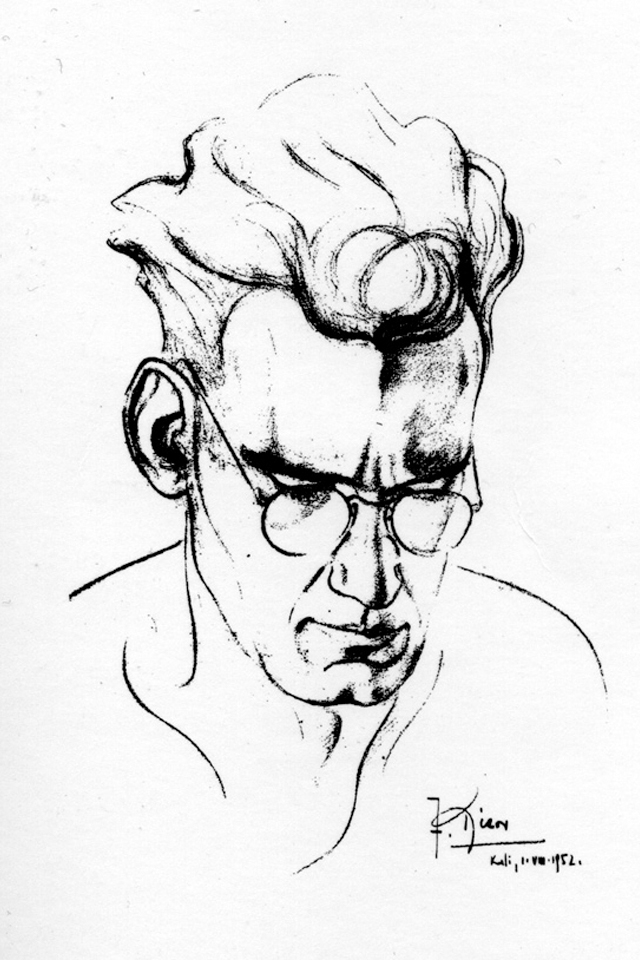 Thirteen people including myself sat around the dinner table. Thirteen lives but really so many more than that. You see one life is the product of so many others before. Slips of paper with questions written on them were passed around and the stories began. This is dinner party conversations.
Drinks had to be refilled and the cheese board came back out again long after our bellies were full of yummy food. It was one of those dinner parties where you linger a long time. I was one of the youngest people there and that's when I knew things would be fun.
If you're not hanging out with people who are at least 30 years older than you then you are doing it all wrong. You're missing out on some of the most incredible stories you'll ever hear. It's like a backstage pass to history.
One woman in particular had the most incredible stories to share about her father. She told how he had had to flee the country and literally left without anything. This was shortly after WWII and communism was on the rise. If you resisted you were in trouble in certain countries and would be thrown in jail. It was one of those moments where someone came to the door, a friend betrayed him.
Recognizing what was happening he calmly asked for a moment to go change out of his swimsuit and he bolted out the back door. Hoping the fence he went into his mother's house and briefly explained the situation and fled to the woods. From what I can recall he never got to see them again. For nine months he hid until family and friends were able to secure a boat for him to sneak out of the country.
These are real stories my friends. If her dad hadn't of escaped she might not have been sitting there telling us her amazing history. During that conversation where I sat mesmerized she mentioned that her uncle had decided to stay in the country and was arrested. She told about the letters he had written to his family. They sounded incredible.
Later on as everyone got up to leave I spoke with her about reading the letters and she said that they hadn't been translated but she'd see what she could do. A few days later she graciously sent me a link with one of the translated letters and my eyes got misty reading it. I asked her if I could share it here and she kindly said I could. So here is one of the letters her uncle sent from the prison where he was eventually strangled at the age of 33.
My Dear Mother,
I¢ m writing a joyous letter for Christmas to you. Don't cry because I am not there to decorate the Christmas tree and set up the Nativity scene with Davor. Here, in my heart I have made a big, golden Christmas tree and the crib for Little Jesus.
The Just One will come into the heart of the just because he said so.
All the bells in my tissues ring, my soul is a singing nightingale in the bushes. Thank you my dearest mother for this feeling which surpasses all the feelings. Thank You and the Grace. Because there is no more noble idea than the idea of love.
Here, Love is being born into the world, here Love is being born into me.
What harm can my enemy do to me when I love him?
For my yoke is easy and my burden light, so light that I don't even feel it in any other way but as happiness. So how can you be sad because of your son? Rejoice with me because it was written: I will turn your mourning into joy, your sighs into joyous shouts, your tears into laughter.
I'm here in the dining room, next to the Christmas tree and I'm singing. The tree lights are burning and their reflection shines in your eyes. The light of Christ is burning in us. The dark was dispersed by the torch of love, because God loved the world so much that He sent His Son to Earth to suffer and die. Is there a greater example of love, can a human imagination create a similar example? The example of Christ shines like a lighthouse before us. Let us love so that tonight we can be happy in the presence of our Lord in full obedience to God's command. And let His mercy rest upon us. Having the two of those – Love and Mercy – we are rich enough and we ask for nothing else.
Rejoice dearest mother for this Christmas and don't cry because I'm not there to decorate the Christmas tree and the Nativity scene with Davor. Here, in my heart, I have made a big, golden Christmas tree and the crib, waiting for Little Jesus.
The Just One will come into the heart of the just because he said so.
Your Ivo
How do I even have words after reading that?  My soul is in awe of Ivo's story.  He had something, Someone, who made words like that possible.  He clearly loved Jesus and that made all the difference.  Next time you're at a diner party I hope the conversation turns to things like this. I hope you ask good questions.  Until then I hope this snippet from my dinner party conversation blesses and encourages you.  "Here, Love is being born into the world, here Love is being born into me."
{Credit: Photo and letter link here}