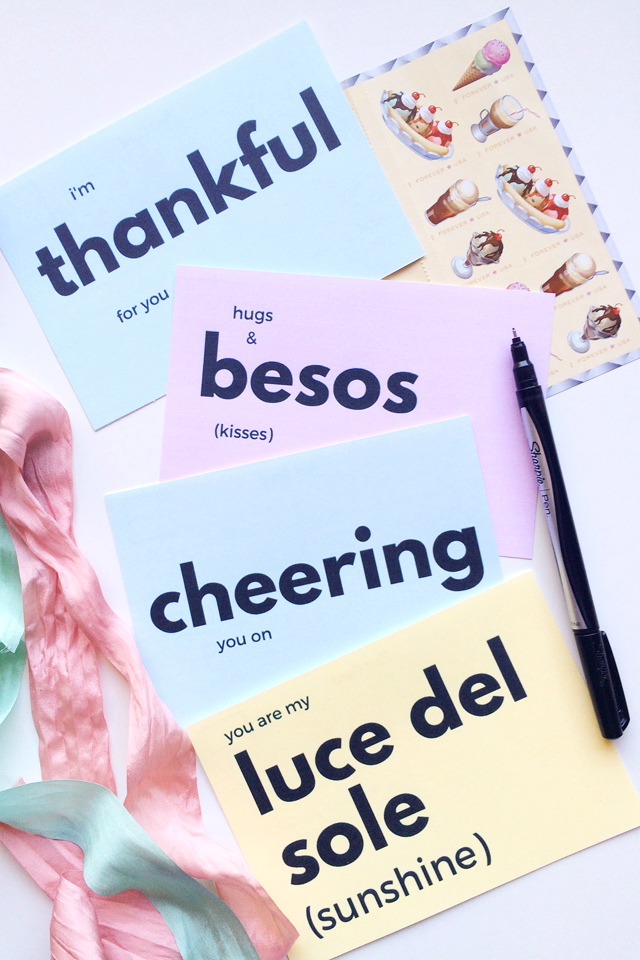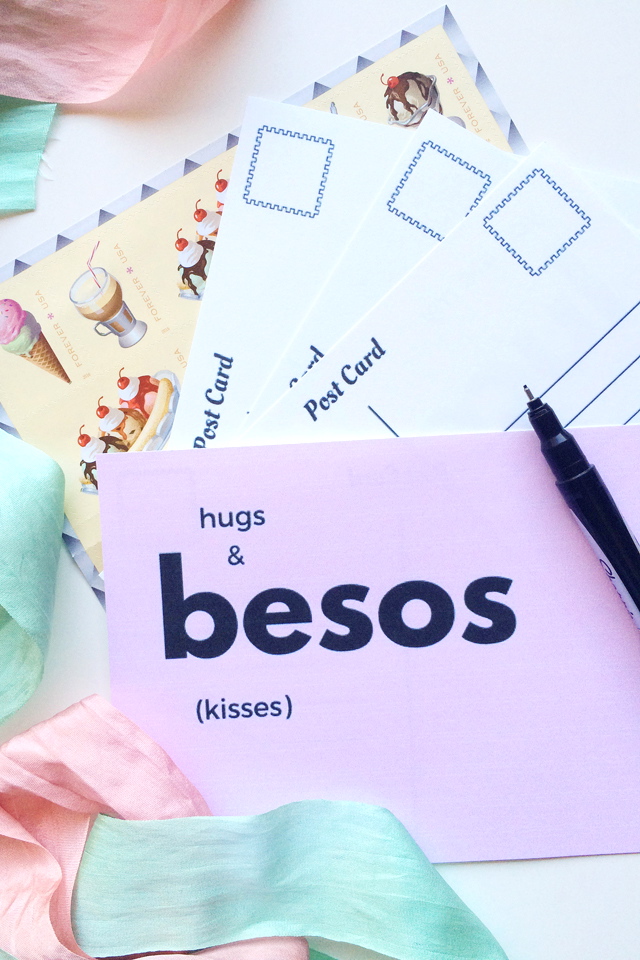 Hello friends, as you probably know by now one of my favorite things in life is to encourage people.  There are so many great things that come from giving encouragement.  A) You make someone's day better B) You get more joy yourself and C) it's free! (or in this case only a few cents for the stamp). 🙂  I've made up some fun and FREE encouragement postcards for you to brighten someone's inbox with.
Don't you love getting mail?  I know I do! It always makes my day better to receive a little note at my door.  Sometimes though I get stuck in a rut and don't send anything for far too long because in my head it's always going to take longer than it actually does.  But a postcard takes even less time!  Plus postcards just remind me of summer.  You don't have to be on a trip to send one!
These fun encouragement postcards have simple sayings like, "Hugs & Besos (kisses)" or "You are my luce del sole (sunshine)".  There's also one that says, "Cheering you on."
So friends I hope you'll take second and print one or four of these out, write a little note, and stick it in the mail for someone you want to encourage.  If this isn't on your summer fun to do list then it should be!  You can get these cheerful postcards here. 🙂  And if you're already part of the encouragement crew I'll send you the link on Wednesday!
(Just as a side note you'll want to make sure you use card stock to print on and once you've printed the front of the postcard you'll need to flip it over and stick it back through the printer to make them double sided.)
Save
Save
Save
Save