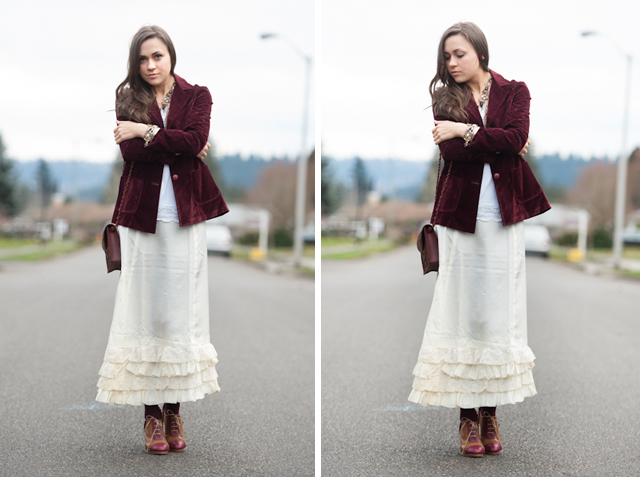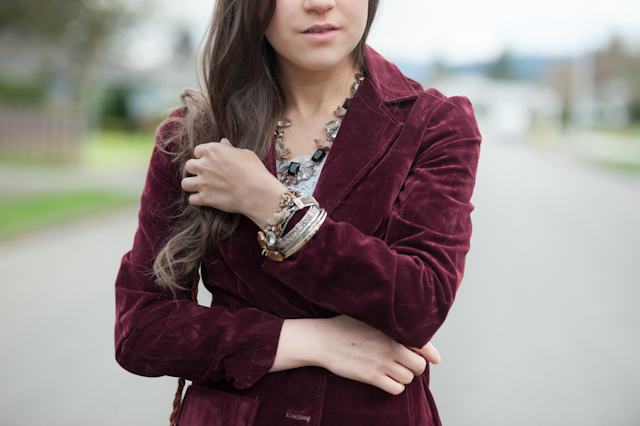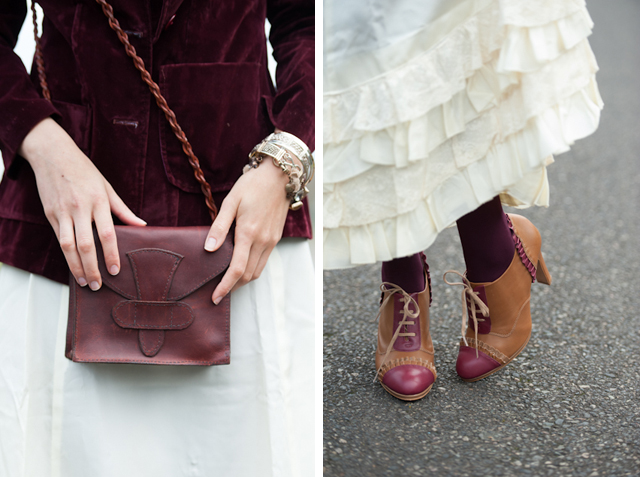 There I was busily replacing all the strewn out clothing when I picked up that lace edged hankie.  The faded crumpled blue ribbon had fallen to the side and as I safety pinned the two back together my heart was pricked.  My heart bled a little.  As I sat there I wondered if your hands had placed that "something blue" on your wedding ensemble.  Was it your mother that lovingly added that?  Holding that hankie and piece of silk I wanted to cry right into it.  Because you'd seen it.  You'd touched it.  You may have even laughed at the funny marital superstition.  Now you're gone.  I miss you.  My first thought was that I wanted to call you.  I want to hear your voice one last time telling me in your native Greek language that you love me.  I want to say it back.  Even though you've left these wedding raiments to me now I know you're basking in the glow of your heavenly bridegroom.  Thank you for loving me the way you did.  I hope I can be like you when I grow up.  Yia Yia,  I love you.
Please go hug someone you love today.  Pick up the phone and call someone who is dear to you and tell them that you care.  All we have is today so let's use it up well.
In these photos I'm wearing my Yia Yia's (Greek for grandma) wedding under skirt.  I'm also wearing shoes, tights, and a jacket that my lovely new friend Rachel sent me!  Isn't that the sweetest?!  She's wonderful like that.

  She had sent me a picture of Emma Watson in something similar and we did our best to try and recreate the look in the spur of the moment.  And my DAD MADE MY PURSE! Yes, more on that in another post though…(he's amazing).
(Photos by: Christa Taylor)  Christa is a wonderful photographer and I totally recommend you book her to take your photos!