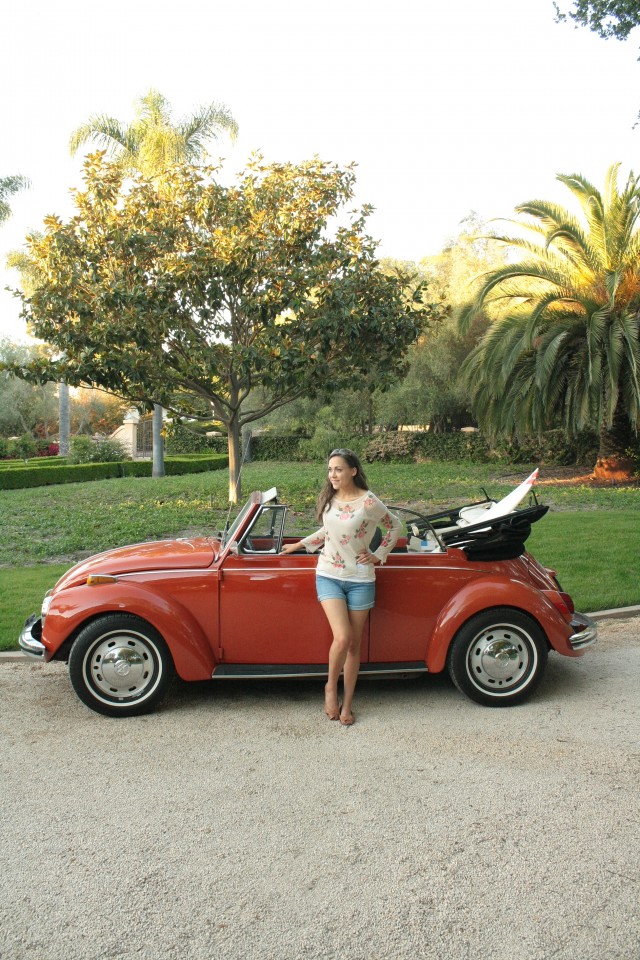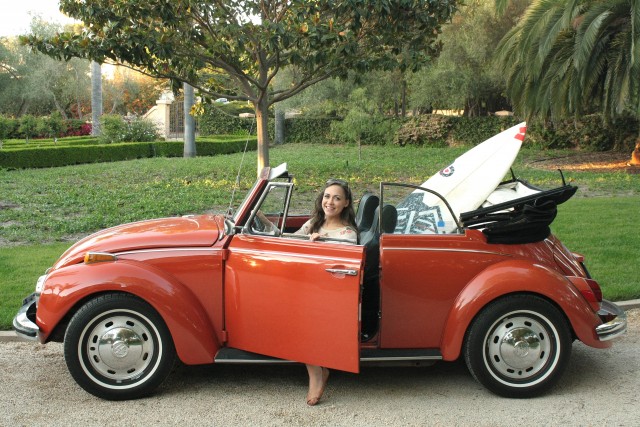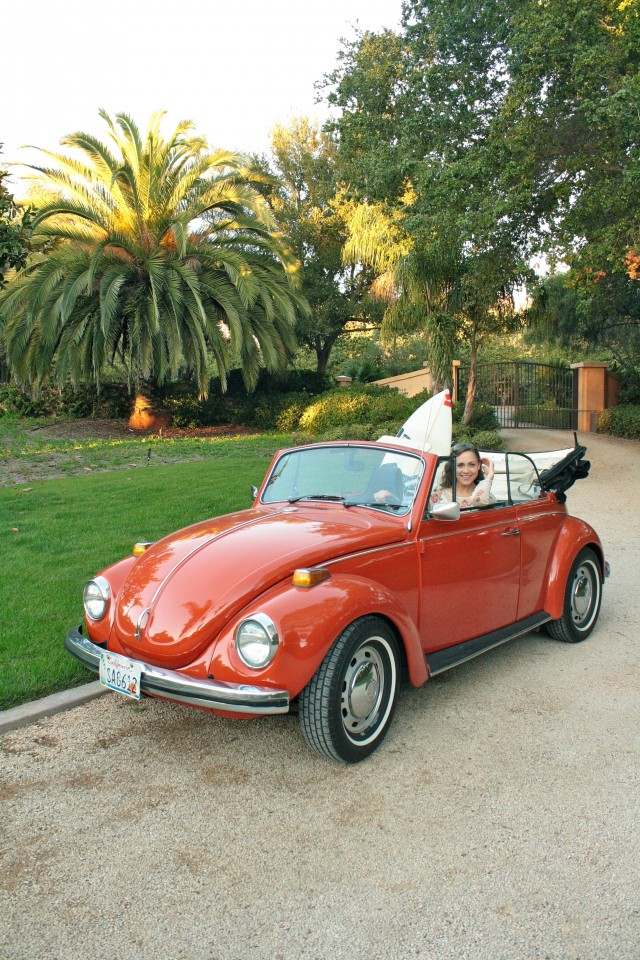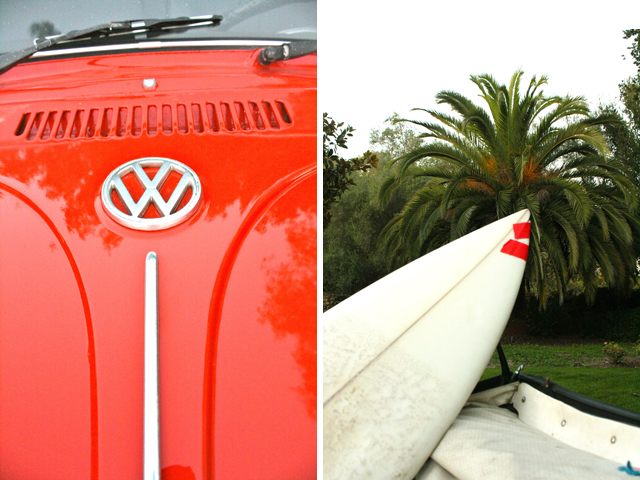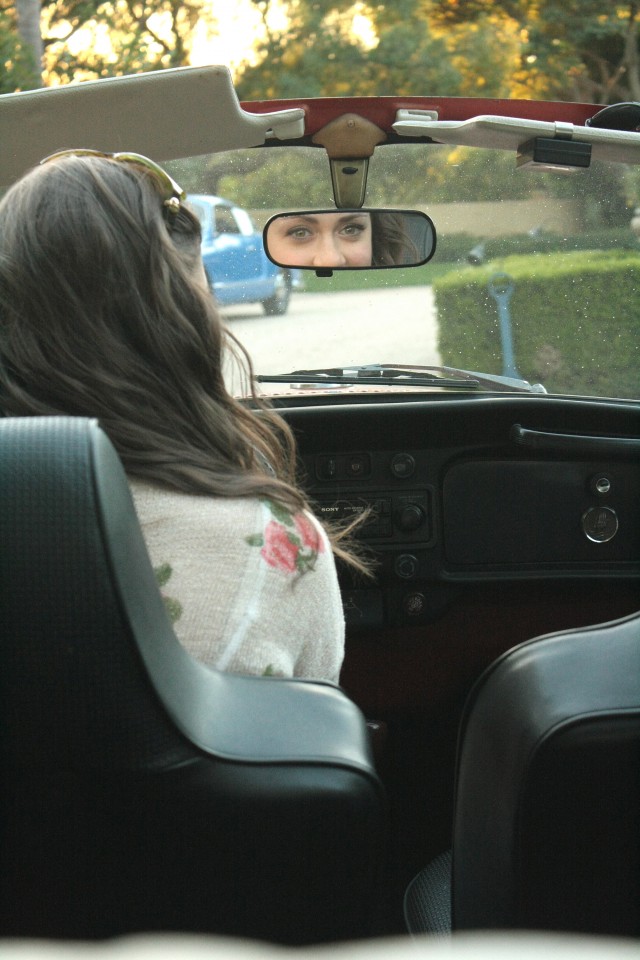 Just a few weeks ago I had the privilege of flying off to Santa Barbara, CA.  It was a glorious time and just what I needed.  While I was there my friend Paige took lots of pictures for the blog.  Our days were filled with sunshine, yummy food, and exploring.   These pictures are part one of a two part series and an ode to summer dreaming.  How fun is this car?!  It was even better in person…
I think it's healthy to look back and be delighted by memories that painted themselves right onto your heart in vivid color.  There's the laughter shared as Paige and I raced against the sinking sun.  The clicking of the shutter caught my every silly expression in between the "posing" shots and it made me giggle at the frames caught.  It's being grateful for getting to wear her gauzy shirt of roses and feeling like I was blooming myself.  Anxiously we checked to see if Jaya had awoken from her nap and when we were finally done we collapsed and wanted our turn to sleep.  Then there was the night that I grilled for the first time…in the dark.  I only burned my fingers a few times but have you ever tired to grill by the light of your phone?!  Hee hee.
It's good to look in the rear view mirror sometimes.  It's important to look back and see God's goodness all around.  Yet, I think we must be careful not to sit staring at the past for too long.  Looking forward is the only real way to get anywhere, not by looking in your mirrors but by seeing what is right in front of you.  So while I'll be looking back on summer days and my lips will inevitably creep into a grin at the thought of them I want to be like the woman who has strength and dignity for her clothing and who "laughs at the time to come". (Proverbs 31:25)  Are you dwelling in the past?  Is it time to drive on?  Where are you headed?  Check back on Monday to see where we went!
On another note my sweet adopted niece Jaya is having open heart surgery today.  She's only six months old! We would all appreciate your prayers if you are the praying type.  I know her parents, Paige and Sean, would be blessed by your prayers as well.  Thank you!
If you haven't seen this would you PLEASE consider watching it?  It really only is a minute!